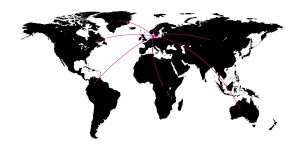 We are looking for distributors in all countries.
Do you dream of a brand that complies with all the values that our hearts are for.
Scandinavian Lash is made with the heart and we want cooperation with countries that can convey our message: We care for your beauty.
Everything must fit together – Products where quality is high, customers love to have the products and we love working with them.
It must be delicious and we will test all the products before sending on the market.
The products have not been tested on animals, we comply with EU rules.
At the same time, we get into when our customers receive our item, it is a nice thing to receive. Our packaging must be fine and elegant and it is a pleasure to receive goods from us.
We will continue to develop our products and assortment all the time, and our countries will work together to reach tops.
Please send us an email, with business plan, what the future brings and what you want.
info@scandinavianlash.com